Seeing talents, building talents.
QGENIUS is a leading company that uses innovation to drive the sustainable development of organizations. We provide global ESG training, certification, and consulting services.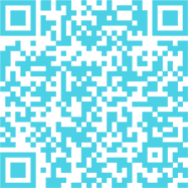 Please scan the QR code with WeChat to join our community of innovators
"The Right-Brained Organization" Transformation
New technologies such as AI are changing the world, and organizational structures need to adapt. "The Right-brained organizations" are an innovative organizational structure model that adapts to the AI era. We are committed to promoting this transformation and helping more companies integrate into the process of globalization. Through innovation, we can provide incremental growth for the sustaining world economy, rather than just cutting a piece out of the existing cake. Therefore, mastering the theory, process and methods of "the right-brained organizations" is not only an urgent need of reality, but also the historical responsibility of entrepreneurs.
QGENIUS was founded in 2003. We are a leading company in the field of ability assessment. In 2018, Universal Training joined the QGENIUS family. Universal Training was founded in 2001 and is a leading IT technology and innovative management  training and consulting company in China. Today, we are using advanced technologies such as AI and blockchain to empower global innovators, helping them master new management methods and technologies to achieve their dreams.
Address: 12th Floor, Block A, Xuhui Vanke Center, 55 Ding'an Road, Xuhui District, Shanghai
Transportation: Accessible by subway lines 1, 3 and 15 at Shanghai South Railway Station (Exit 10). Bus routes 50; 218; 301; 703; 704; 704B; 729; 157; 718; 1204B; Songhu Special Line; Xumin Line and others can reach.
Postal code: 200235。